All cloud vacancies
No other operating system can compete with Ubuntu's long history of integration with the open cloud – and we are always working to widen that lead. Our cloud teams work on MaaS, our provisioning software, and Juju, our service orchestration tool – not to mention OpenStack itself. In short, we're all about cloud. Are you?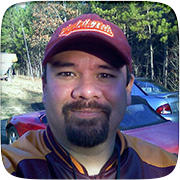 Jeff
Server Certification Engineer
USA
"It's about the awesome people I get to work with daily and the opportunity to directly affect the direction of Ubuntu."
What is your greatest accomplishment at Canonical?
Building the Server Certification Programme up from just a concept to a full, self‐sustaining programme. Also designing most of the server test suite and applying that to the cloud.
Sorry, we currently have no vacancies