Ubuntu: creating the world's best open source software platform
Ubuntu is a platform that spans from the PC and IoT devices to the server and the cloud. It includes a comprehensive suite of enterprise-grade tools for development, configuration, management and service orchestration.
Canonical and Ubuntu
Canonical defines Ubuntu's strategy and drives innovation with a team of over 400 dedicated designers, developers and project managers.

Since 2004, we have ensured that Ubuntu is released on time, twice every year.

Ubuntu is the leading OS in the cloud — OpenStack is built into Ubuntu Server and Ubuntu is the reference operating system for OpenStack.

With our partner network, we make Ubuntu available globally through retail channels and on most major public clouds.
In the cloud: driving enterprise agility
Ubuntu is at the forefront of large cloud infrastructure deployments, thanks to Canonical's experience in building clouds for our customers and our involvement in the OpenStack project as a founding member. Ubuntu is also optimised and certified for the most popular public clouds — so wherever you choose to run your applications and services, you can always use Ubuntu.
Canonical has also created several important tools to help customers build, manage and scale their clouds. For telcos and enterprises, Landscape helps administrators deploy and manage Ubuntu clouds cost-effectively. And whether you are using your own cloud or someone else's, Juju and MAAS drastically reduce the time, cost and complexity of deploying and scaling in any cloud environment.
"Ubuntu remains the most popular operating system for OpenStack deployments "

OpenStack User Survey, November 2013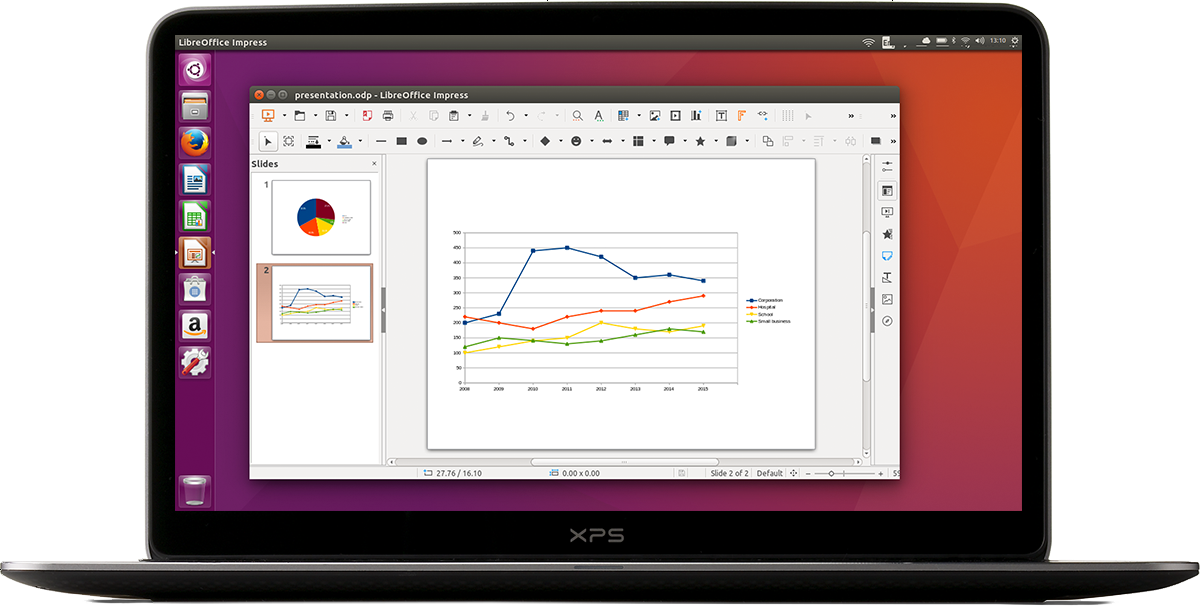 On the client: devops for IoT
Ubuntu is the preferred development environment for embedded engineers. It is widely used in IoT devices across verticals: automotive, industrial, robotics, networking and digital signage. Canonical works with semiconductors to make certified Ubuntu images that brings the best performance out of their hardware.
With snaps, the universal Linux packaging system, and snapcraft.io developers can easily build and distribute their software across multiple devices and environments. And Ubuntu Core is the all snap version of Ubuntu, built for security.
On PCs: supported desktop
The Ubuntu desktop is not only the environment of choice for millions of developers but also enterprises, government, educational institutions and anyone looking for a reliable, ease to use, versatile and secure operating system. Canonical offers support for enterprise desktop users with Ubuntu Advantage.
Canonical works with most of the world's PC makers, to certify Ubuntu for use on a huge range of devices. As a result, Ubuntu is now available on computers for sale in retailers and online across the globe.